Now, it's no secret that the pollution in Bangkok is unreal. Some days it's so hazy that you can't see the horizon and it makes you sit back and wonder if you're experiencing the end of the world. Some days, when it rains it drowns the pavement and you end up with an oil slick ice rink that makes you slip and slide all over the show, as the rain brings the pollution to floor level. Some days it's so bad that working out is more of a hazard than a health boost.
Despite this though, nestled in the new city of glitzy robot tower blocks and buzzing automobiles and flying trains, you'll find that Bangkok is dotted with mini jungles.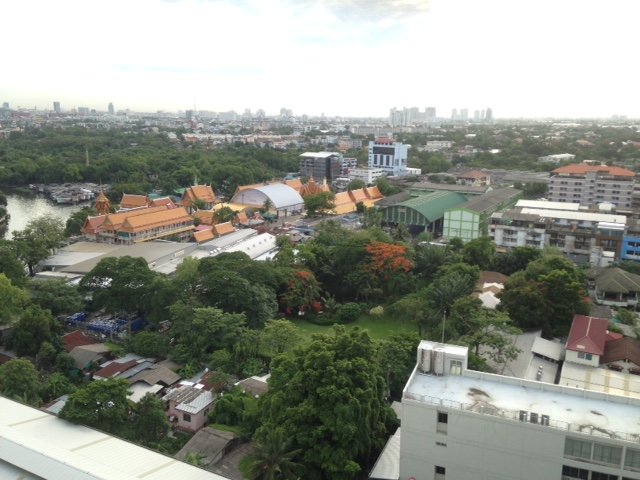 When I look out my apartment window, yes I do see skyscaping metal boxes and thick tar rivers of screaming traffic, but I also see these nuggets of nature, blissfully working as their own spheres of serenity and productiveness. Luckily, there are certain rules in Thailand that mean you can't build too close to temples, which helps to maintain these little pockets of paradise. Unlike the manmade falseness of picture-perfect parks – man's ironic attempting at recreating what he tore down – these bundles of bushes are cacophonies of natural occurrences.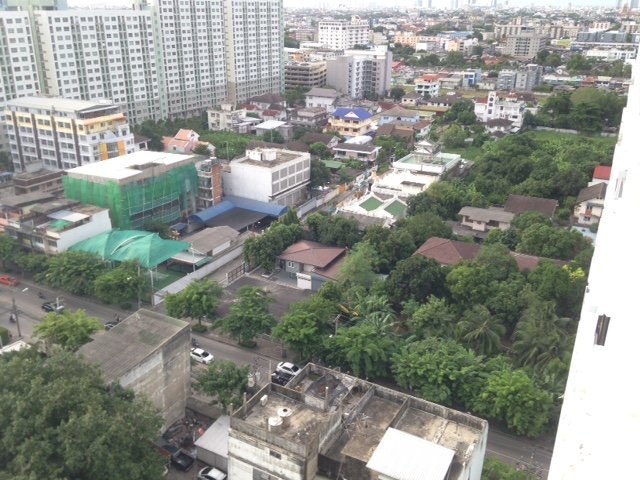 In these parts you'll see the natural patterns of the jungle springing up, with the multiple forest layers pushing through to beat that race with concrete. Often positioned, not strangely, next to poorer neighbourhoods, you'll find that these gashes of green are abundant with edible plants and forest foods. These small jungles are teeming with life and in that, provide life. From the butterfly peas to the morning glory vines, from the banana and mango trees to the wild basil and turmeric and ginger, from the tamarinds to the yucca, you will find these miniature microcosms mimic the larger forest of which they were once part. And you will find their inhabitants live very similarly too, despite the urban sprawl and prevailing poverty that is being thrust upon them.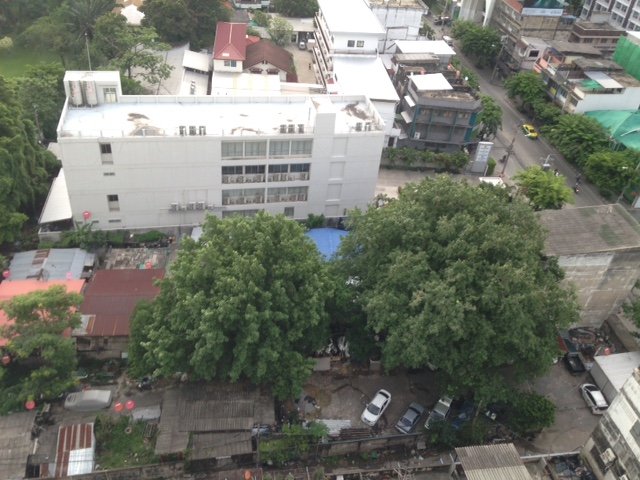 For the likes of me and the other dusty computer kids of this choking city, we probably owe our lives to these little islands of oxygen. They drink in the smog and spit out a treat for us to guzzle, barely noticing of its giver. While the pollution is bad here, hell it will get worse when they start cutting back those clusters to create curls of creeping windows that reach the sky for more commuters to rest their anxious heads after a long, hard days typing on the box inside a box. When will we learn?
I guess right now, all we can do is thank that the sacredness of these places helps to keep the demolition team at bay. For now.